Great Basin National Park lies deep within the rugged region of mountain ranges and basins situated between the Rocky Mountains and Sierra Nevada. The Southern Snake Range acts as the backbone of the Park, providing a natural environment of great beauty.
In Great Basin National Park, there exists more than 660 species of animal and plant life. You can find ancient bristlecone pine trees, the world's oldest living tree species, surviving for more than 4,000 years.
Great Basin National Park contains over 40 known caves filled with unusual cave life and interesting features, but only two caves are open to the public. Join a park ranger for a 60 or 90 minute tour of Lehman Cave, reservations are required. 
New: you can go on a 3 part virtual tour of the Lehman caves with a video that uses LiDAR and photogrammetry technology to create an immersive experience. 
Bristlecone Pine Tree Ranger Minute
What is the secret to these ancient trees? Join a park ranger as they deliver you into the world of the oldest life on Earth.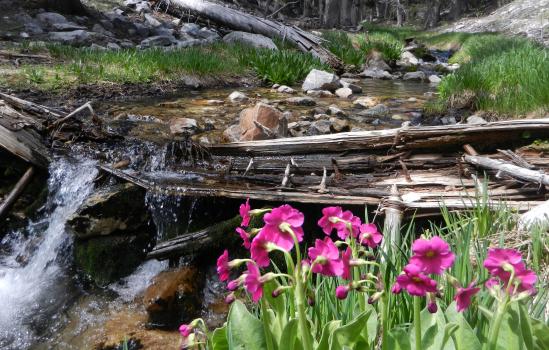 Ranging in elevation from 5,000 - 13,000 feet, with deserts, playas, mountains, rock formations, fossils, springs, caves, creeks, and even a lone glacier, Great Basin National Park has over 60 miles of trails to explore.
Did you know that Great Basin National Park is an International Dark Sky Park? Half the park is after dark at Great Basin. Be sure to check out Great Basin National Park's astronomy programs.